Frequently Asked Questions (FAQ) - Eyesight Academy's Eye Training Course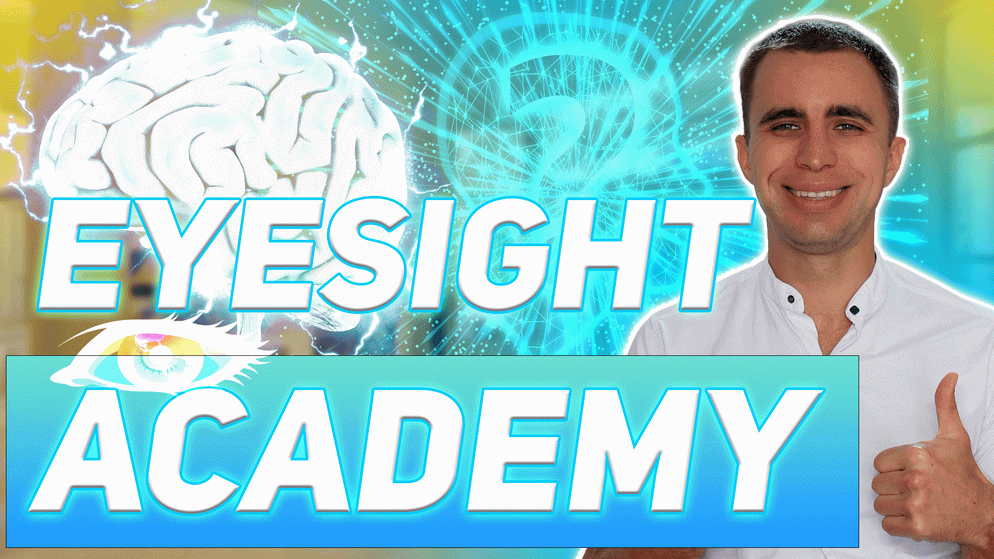 What is the Eyesight Academy's Eye Training Course, and how does it work?
Our Eye Training Course is a comprehensive online program designed to help you improve your vision naturally. Through a series of eye exercises, relaxation techniques, and personalized training, we aim to stretch spasmodic eye muscles and enhance visual clarity.
Eyesight Academy course suitable for everyone?
Yes, our Eye Training Course is suitable for people of all ages and vision conditions such as myopia, farsightedness, astigmatism. Whether you're nearsighted, farsighted, have astigmatism, or experience eye strain, our course can benefit you.
If you want to improve your eye health naturally Eye Training course Eyesight Academy is the best option for you.
Can eye training really improve my vision without glasses?
Yes, eye training has shown positive results in improving visual acuity and reducing dependency on corrective lenses. You need to eliminate accommodative spasms first to rebuild eye focus. And it's essential to be patient and consistent with eye exercises.
Yes, eye training is generally safe when done under the guidance of our course.
The exercises are non-invasive and intended to support your eye health.
Eye Training Course Eyesight Academy is carefully designed to start with relaxation – 1 eye exercise with 1 repetition per training. And relaxation afterwords. It should not be eye fatigue.
Will the Eye Training Course work for children?
Yes, our course is suitable for children, and early eye exercise habits can be beneficial for addressing vision issues at a young age.
What if I have questions or need support during the course?
We will assist you throughout your journey. You can contact us via email for any course-related queries or support.
The course duration varies depending on your individual progress and needs. You can go at your own pace and revisit lessons as needed since you have 6 months of access to the material.
Can eye training prevent or cure eye diseases?
Eye training is great to improve eye health. Eye care with eye exercises helps manage some vision-related issues.
Can I continue using my glasses or contact lenses during the course?
Yes, you can continue using your corrective lenses as needed during the course.
But, you need to remove eyeglasses or lenses during eye exercises and relaxation techniques. You need always remove them if you no need them.
As you make progress, you may find that you rely on them less.
Frequently Asked Questions for Sviaton`s Shop
When will I receive my item?
Please allow 3-5 days for processing, and 3-8 days for standard shipping. On average your order gets processed and delivered within 7 days or less.
I mainly use Gildan 64000 which is a high-quality Gildan shirt thicker and longer than a regular Bella Canvas tee but you will find some Bella Canvas shirts as well, you can tell by the price that Bella Canvas is more expensive, but this doesn't mean that they are higher quality, they just have more color options.
 All items should be washed and dried inside out on low heat to ensure that the design stays at 100% (It should be good even if you don't respect these rules all the time).
Is there anything wrong with your item?
Before leaving a negative review, please consider sending us a message (if by mistake a wrong size/color was shipped and we can fix that for you).
Because each order is made specifically for you, you should always triple-check the sizing/color before ordering as they cannot be undone.
Before ordering please contact us if you want faster shipping (less than 5 days).
On average, orders are processed and delivered in 7 business days or less. (May take longer on holidays.)